We look forward to the opportunities of welcoming you to Japan. Let's ride with us!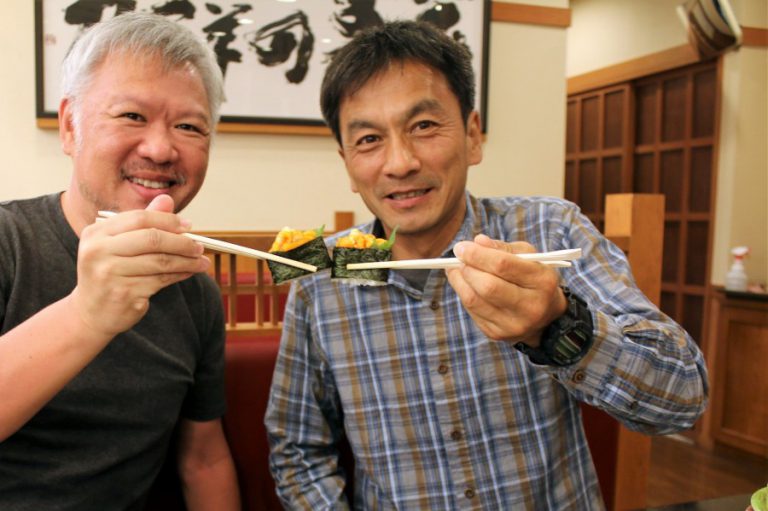 Akira
Akira is the founder and also one of the guides who lead our tours. A native 'Tokyoite' educated in Japan and the US, he lived 9 years in the US and UK. His cycling career began at the age of 14 when he assembled his first touring bike. After spending many years as a 'salaryman,' he founded Oka Tours in 2006 and has since run bicycle trips for guests visiting Japan. Akira is a National Government Licensed Guide Interpreter.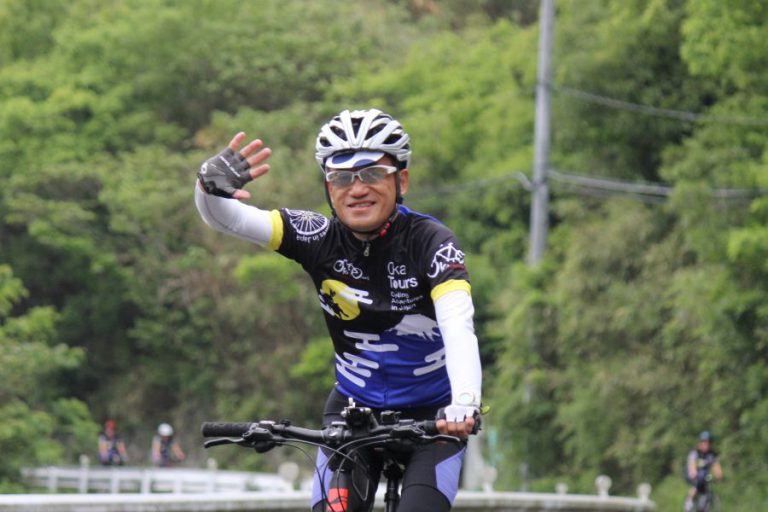 Atsushi (aka @sushi)
A native of Tokyo, Atsushi (@sushi) is a keen cyclist and is a member of Team DAIOU (Century Ride King's Club). He has completed bike rides held in all of Japan's 47 prefectures. Atsushi is a vibrant guide and naturally enjoys meeting with people. He is a National Government Licensed Guide Interpreter in English and registered with Japan Cycling Association as a qualified cycling leader.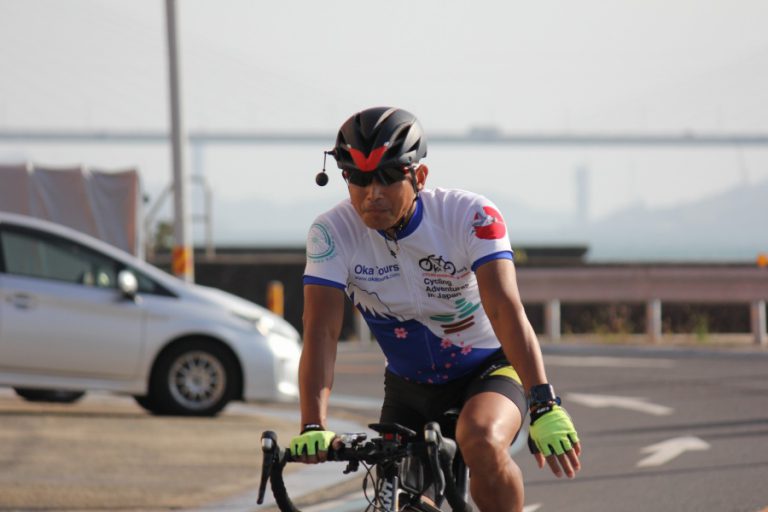 Taku
A veteran triathlete for 30 years, Taku is our Iron Man. He has competed in 320 triathlon and marathon events in Japan and overseas. He is a versatile athlete who has earned certifications from the Japan Triathlon Union (JTU) and the Ski Association of Japan (SAJ) as instructors. He holds many types of driver's licenses, including those for large trucks, trailers, or even to fly airplanes. Wherever you are, you are in his good hands.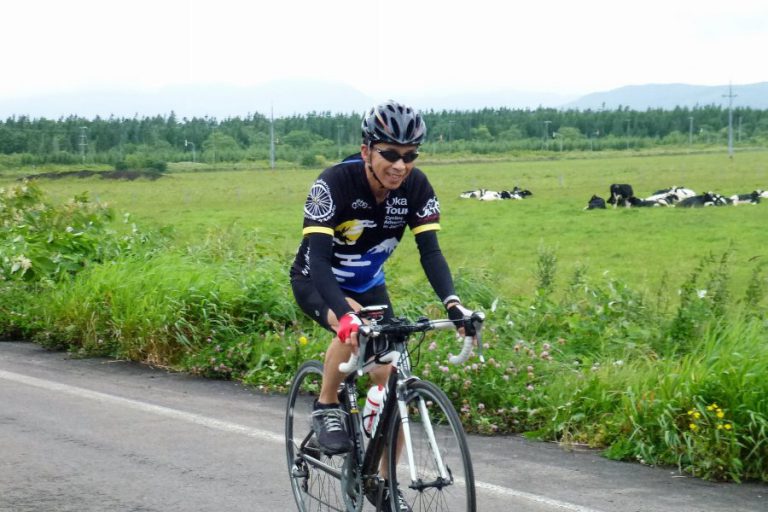 Uncle Takashi
A former captain flying Jumbo jets around the globe countless times, Uncle Takashi now enjoys spending his time on the ground in Japan. He has been a passionate cyclist for decades and now likes to ride his road bike and Brompton. He also enjoys playing the flute at his leisure. His thorough preparation and support facilitate pleasant rides with peace of mind.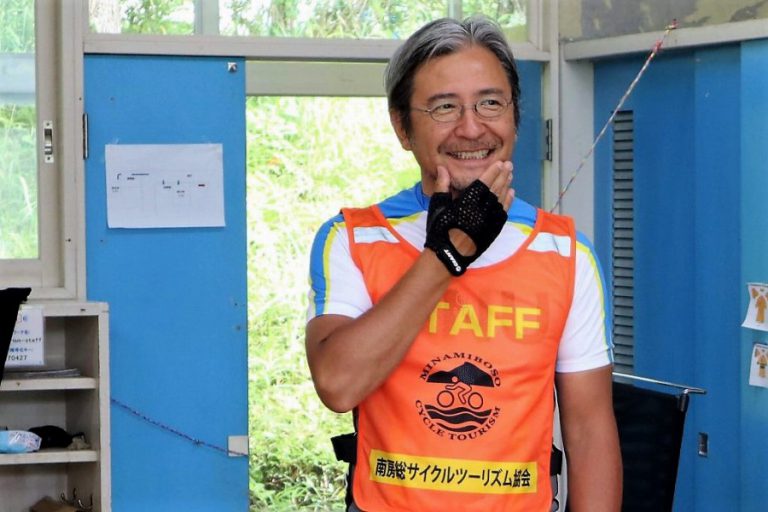 Based in Minamiboso, Kenji runs Boso Adventure Tours, which is our partner operating our Minamiboso Tours. He worked in the investment banking industry for many years until he got involved in Minamiboso's tourism. He is the founder of the Minamiboso Cycle Tourism Association that promotes cycling and tourism in the area. He has guided many tours, both cycling and non-cycling. He has been a cyclist himself for more than 20 years.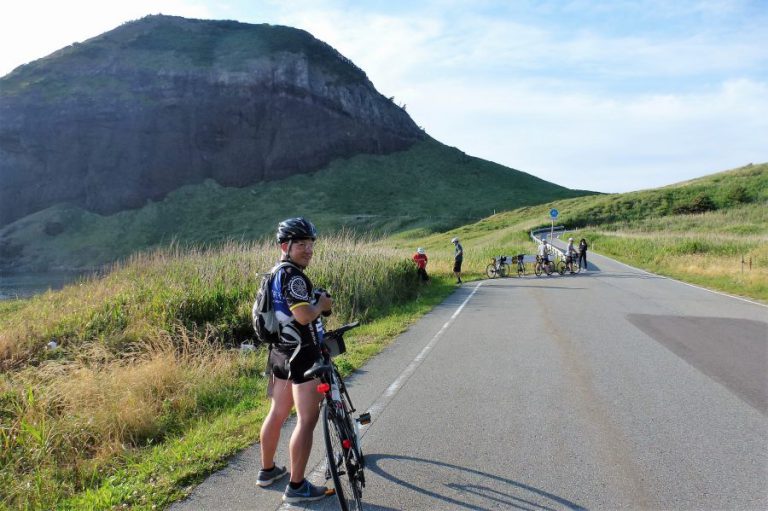 Hide
Hide used to race for a Jitsugyodan (corporate team) at the top-tier BR-1 level. After that, he spent a few years in Samoa as a Japan Overseas Cooperation Volunteer working on a UNEP project. Then he set out on a journey around the world by bicycle. Now back in Japan, Hide is keen to show his home country to guests from overseas on a bike. Hide is a National Government Licensed Guide Interpreter.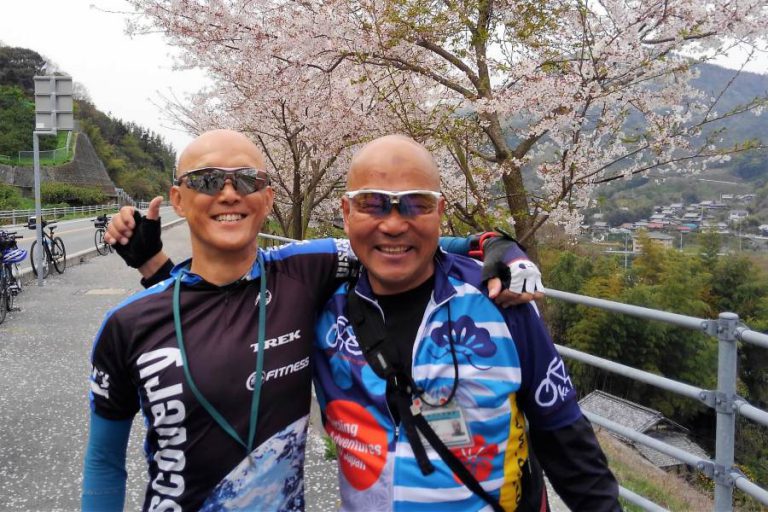 Yuji
Yuji is based in Hiroshima and runs Shimanami Cycling Tour, which we work closely with. His fascination with cycling began when he rode in Europe at the age of 16. He traveled as a backpacker in 50+ countries and also biked all over Japan. He enjoys visiting Buddhist temples and Shinto shrines and is well-versed with Japanese religion and rituals. Yuji is a National Government Licensed Guide Interpreter.